Boise Criminal & DUI Defense Attorney Michael Larsen
Former Prosecuting Attorney with 25 years of Experience
Don't Plead Guilty, Call us First for a Free Consultation.
Serving Ada, Canyon, Boise, and Payette counties
Request a Free Consultation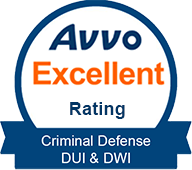 Aggressive Criminal & DUI Defense in Boise, Idaho
When a person is accused of a crime, his/her freedom, reputation and career are at stake. The most important factor in determining the outcome of a criminal case is often the expertise of the lawyer who is hired. Boise DUI attorney Michael C. Larsen is skilled in all aspects of criminal defense, including investigations, arraignments, bail hearings, motion practice, plea bargaining, trials, sentencing, appeals and probation revocation hearings.
Michael is a former Idaho Deputy Attorney General and has fifteen years experience as a prosecuting attorney.
He has participated in an estimated  20,000 prosecutions, including an estimated 5,000 trials and specialized in DUI prosecution.
Michael brings all of his years of prosecution experience to his clients and defends every type of criminal charge.
Call Larsen Law Office now and put his years of criminal law experience to work for you.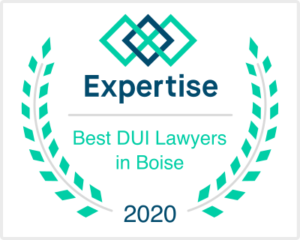 Put Michael's Experience to Work for You

Michael Larsen is a former (15 year) prosecuting attorney, in which he specialized in DUI prosecution.

He knows how the other side operates and exactly how to fight criminal charges.

Michael is a skilled and experienced trial attorney.

He has participated in an estimated 20,000 prosecutions, including an estimated 5,000 trials.
Michael takes pride in outworking the government's attorneys.
Larsen Law Office is focused entirely on providing criminal defense services of the highest quality.
You have the right, and are to be presumed innocent until proven guilty in a court of law.
Larsen Law Office is an experienced Criminal and DUI defense law firm, passionate about making sure our client's rights are not infringed upon. The 6th Amendment states that You have the right to "be informed of the nature and cause of the accusation; to be confronted with the witnesses against You; to have compulsory process for obtaining witnesses in Your favor, and to have the assistance of counsel for Your defense."
We can help anybody accused of a crime, or any driver accused of DUI fight their case and protect their rights.
See What Our Clients Are Saying
Mike helped me through two of the absolute lowest points in my life. The most recent time I felt that there was no way that any sort of good outcome would be logical but Mike did not let me down. He was extremely present in all aspects of my case and from the second I met him I felt very confident and secure in his ability to assist me in any way he could and he did just that. I am extremely thankful to have been able to have him represent me and I am grateful to have found such a genuine individual who is VERY good at what he does. I have nothing but positive, great things to say regarding him and would refer him with no questions asked.

Hannah R.

Google Review
I cannot stress this enough.... if you find yourself in a situation where you are in need of high quality and very timely legal help, Mr. Larsen should be your first and only call. We all make mistakes in life and when I made mine for the second time and in an excessive way, Mr. Larsen was able to minimize the impact to my life, my budget and my peace of mind. While my situation was not a pleasant one, Mr. Larsen made it as painless as can be reasonably expected....and then some. If I could give a ten star rating I would.

B. L.

Google Review
Michael helped me through a difficult time resulting from a DUI arrest when I was visiting Boise. Throughout the process of preparing for a trial, he kept in close touch with me, and answered my calls personally. Thanks to him I have no criminal charges, and I didn't have to go back to Idaho. In addition, he paid for my two traffic infractions out of the fee I paid him.

Teri L.

Google Review
I contacted Michael Larson on a whim after another attorney (family used and trusted) flat out told me what I wanted done just could not be done. Thankfully Mr. Larson was willing to take the time to look at all the documents and take my case on. It wasn't easy and I was ready to give up halfway through...but he was able to convince me that we still had a good shot and to see it through. The end result was what I was hoping for (literally life-changing) and I am forever grateful! I could not recommend Michael Larson more!!!

Steve K.

Google Review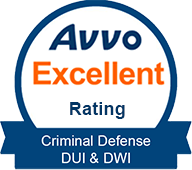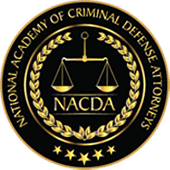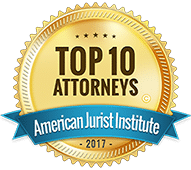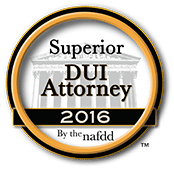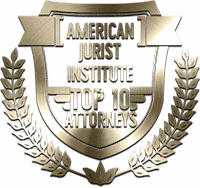 Facing DUI or other Criminal Charges and want to speak with an attorney?
Call or use this form to schedule a FREE consultation with Michael to discuss the details of your case.
Get answers to your questions and concerns.

Learn how Michael's extensive experience can be used to your advantage.

Discover how you can fight charges brought against you.

Take action now to protect your rights.
*Your privacy is very important to us. We will only use your information to contact you back, we will NEVER sell or distribute your information.