25 Years of DUI Defense and Prosecution Experience.
Here to help you navigate and fight DUI Charges.
Boise DUI Defense Attorney Michael Larsen
Don't Plead Guilty, Call us First for a Free Consultation.
Serving Ada, Canyon, Boise, and Payette counties
Request a Free Consultation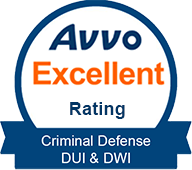 Michael takes pride in outworking the government's attorneys.
From reviewing the discovery to preparing court filings, a DUI-focused attorney shouldn't just be "involved," your attorney needs to be at the center of the action, making certain that you receive the best defense possible while keeping you updated and educated on each step of the process.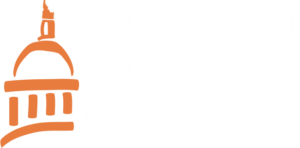 Experienced DUI Defense Lawyer in Boise, Idaho
Michael has participated in an estimated 20,000 prosecutions, including an estimated 5,000 trials and specialized in DUI prosecution.
Michael brings all of his 25 years of DUI prosecution and Defense experience to his clients and defends every type of DUI charge.
When a person is accused of a crime, his/her freedom, reputation and career are at stake. The most important factor in determining the outcome of a criminal case is often the expertise of the lawyer who is hired. Michael C. Larsen is skilled in all aspects of DUI defense, including investigations, arraignments, bail hearings, motion practice, plea bargaining, trials, sentencing, appeals and probation revocation hearings.
Michael is a former Idaho Deputy Attorney General and has fifteen years experience as a prosecuting attorney.
Call Larsen Law Office now and put Michael's years of DUI law experience to work for you.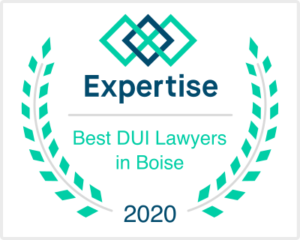 DUI cases are very intricate and can be complicated. It is important to have an experienced and skilled attorney to help you navigate through the legal process.
Call to speak with us, We CAN Help.
Call to Speak With Michael Today
(208) 407-8100
Put Michael's Experience to Work for You
Michael Larsen is a former (15 year) prosecuting attorney, in which he specialized in DUI prosecution.

He knows how the other side operates and exactly how to fight criminal charges.
Michael is a skilled and experienced trial attorney.

He has participated in an estimated 20,000 prosecutions, including an estimated 5,000 trials.
An aggressive DUI defense leaves no stone unturned

Every DUI arrest produces an audio/video recording, police reports, breath tests, copies of advisory forms, and copies of logs, calibration records and officer certification records. Each of these documents or recordings are important because they are part of required procedures a police officer must follow in order for evidence from your DUI arrest to be admissible in court.
A thorough review of these documents can uncover a potential legal defense that can lead to a dismissal. Even if grounds for a dismissal are not found, many times a thorough review can lead to discovery of information that results in reduced charges—often in the form of a non-DUI resolution. It's incredible the errors and contradictions these documents often contain and checking them thoroughly is the first line of defense in all DUI cases.
An aggressive DUI defense means a lawyer handles every aspect of your case

DUI charges can threaten your job, your marriage, your education and your freedom. Mounting an aggressive DUI defense requires that an aggressive attorney handle every aspect of your case. From reviewing the discovery to preparing court filings, a DUI-focused attorney shouldn't just be "involved," your attorney needs to be at the center of the action, making certain that you receive the best defense possible. At Larsen Law Office, you will have a dedicated attorney to monitor every aspect of your case. We never take on caseloads that threaten the dedication and ability to help our clients.
An aggressive DUI defense educates you about your case

A DUI case will inevitably involve some tough decisions. The only person who can make those decisions is you and a thorough understanding of every element will be your best security. As part of your defense, you need an attorney who will explain the process to you, explain the prosecutor's strategy and educate you about the strengths and weaknesses of your case. At the end of your case, you shouldn't have any questions about what happened to you and why. You are the decision-maker; your attorney is only your guide and advocate.
An aggressive DUI attorney has trial experience

With Larsen Law Office, you don't need to be afraid of taking your case to a jury. America's jury system is designed to put the government's case to the test. An aggressive DUI defense prepares for the possibility of a jury trial from the beginning of your case. Preparing for trial from day one is the best way to put the prosecution on its heels and achieve the best result possible.
With a DUI case, your best defense is a strong offense. When you are charged with a DUI, you need to attack the charge from the very beginning. Michael Larsen has extensive trial experience, having participated in an estimated 5,000 trials.
You have the right, and are to be presumed innocent until proven guilty in a court of law.
Larsen Law Office is an experienced DUI defense law firm, passionate about making sure our client's rights are not infringed upon. The 6th Amendment states that You have the right to "be informed of the nature and cause of the accusation; to be confronted with the witnesses against You; to have compulsory process for obtaining witnesses in Your favor, and to have the assistance of counsel for Your defense."
We can help any driver accused of DUI fight their case and protect their rights.
See What Our Clients Are Saying
Michael Larsen is a great man and even better lawyer! He helped me out with my DUI case and got me the best possible outcome. Well worth every penny. He was very affordable for the services he provided. Always available and only a call/text/email away! He has and continues to help me with all the court matters, taking things into his own hands to get the job done right.

J.M.

Google Review
We hired Mike to help with a DUI that my son was charged with. Mike Larsen was right on top of this from the beginning to the end. He even answered the phone himself, and returned phone calls promptly. Mike is friendly, caring, and a very nice fellow too. He understands the process, the law and the players. He knows how this works and he knows the people who are involved from prosecutors, to judges, to ITD persons. But the main thing for us is that Mike was able to get the minimum punishment for a DUI for us. This meant the minimum interruption to my sons life. It's a scary process and Mike makes it much easier.

J

Google Review
Michael helped me through a difficult time resulting from a DUI arrest when I was visiting Boise. Throughout the process of preparing for a trial, he kept in close touch with me, and answered my calls personally. Thanks to him I have no criminal charges, and I didn't have to go back to Idaho. In addition, he paid for my two traffic infractions out of the fee I paid him.

T.L.

Google Review
I contacted Michael Larsen on a whim after another attorney (family used and trusted) flat out told me what I wanted done just could not be done. Thankfully Mr. Larsen was willing to take the time to look at all the documents and take my case on. It wasn't easy and I was ready to give up halfway through...but he was able to convince me that we still had a good shot and to see it through. The end result was what I was hoping for (literally life-changing) and I am forever grateful! I could not recommend Michael Larsen more!!!

S.K.

Google Review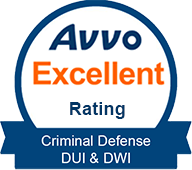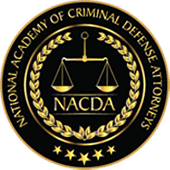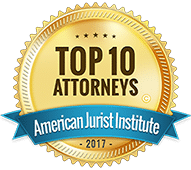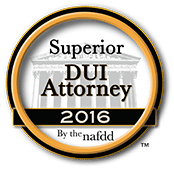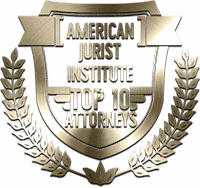 Facing a DUI Charge and want to speak with an attorney in Boise?
Call or use this form to schedule a FREE consultation with Michael to discuss the details of your case.
Get answers to your questions and concerns.

Learn how Michael's extensive experience can be used to your advantage.

Discover how you can fight charges brought against you.

Take action now to protect your rights.
*Your privacy is very important to us. We will only use your information to contact you back, we will NEVER sell or distribute your information.